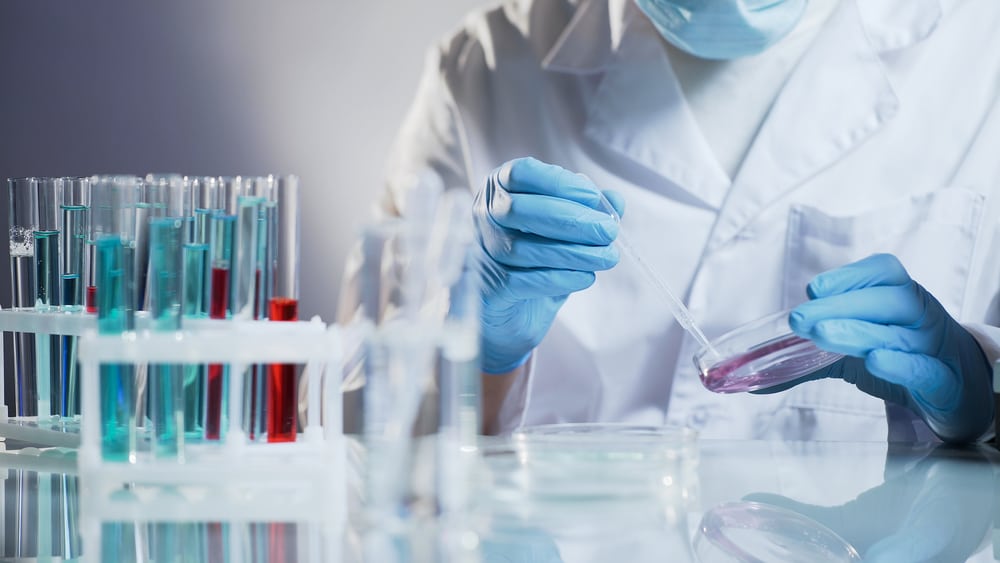 Changes in the Lab Industry Regarding Lowered Reimbursements and Current Challenges
Protecting Access to Medicare Act (PAMA) became a part of law on 1 st April 2014. The purpose of the
act includes extending payments of Medicare physicians and other provisions. Instead of solving
problems for healthcare facilities and clinical labs, these changes only complicated matters.
PAMA introduced some vivid changes in the Medicare Clinical Laboratory Fee Schedule (CLFS). This
resulted in some serious regulatory and reimbursement burdens on the laboratories. Under the act, the
cost of most lab tests remained the same for Medicare Part B. But the prices of some common and
important lab tests decreased.
Changes in CLFS mean a 75% reduction in reimbursement. The reduction in reimbursement is cover lab
tests billed to the Centers for Medicare and Medicaid Services (CMS). This will lead to a loss of 10%,
nearly $670 million, to the lab industry, as estimated by CMS. The government will save around $670
million.
Similar cost reductions will follow this year and the next. By the next two years, there could be a further
addition to these cuts. These advancements in the fee structure created more challenges. Hospitals and
lab industries have to face these challenges for dealing with the increased costs and reduced
reimbursements.
After implementation of the PAMA regulations, reimbursements for nine out of the top ten laboratory
tests might reduce by 30%. However, a PAMA provision might prevent this cut-down. According to
PAMA, reduction in lab test payments would be no more than 10% in the first three years (2018 to
2020). And for the next years (2021 to 2023), the reduction will not be more than 15%.
In addition to the havoc this creates, many organizations are unaware of the act. The labs and
healthcare facilities must be aware of the impact of PAMA on their revenues. They need to plan
strategically for the cut-down.
Clinical laboratories are already facing a decrease in their profit margins. National Independent
Laboratory Association (NILA) conducted a survey to gather some statistics on the impact of PAMA. The
survey involved a small group of laboratories that are NILA members. The survey found the following
results:
Cut Down In Services: Some community based and regional labs decreased house call services
to home-bound patients. Some of the labs ceased 24-hour emergency testing or STAT.
Financial Regulation: Cut down of cost payment of certain tests led to changes in financial
regulations for the labs. The pressure from the cut-down of costs means lab compromised on the financial discipline. Some labs are reconsidering their customers' lists based on cost, patients, locations, and population.
Reduced Labor: Four out of every 11 labs surveyed by NILA reported that they had to reduce their workforce to cover the cut-down in cost. A large number of clinical labs are opposing the new PAMA regulations. They are making changes to protect their revenue and ensuring their survival. PAMA is now contributing to ease the adapting for the labs. Here are some ways that can help labs' adjust and survive:
Labs that specialize in molecular research and testing escape any significant effect from the lower reimbursements as prescribed by PAMA. Labs can benefit by developing an advanced molecular testing section.
PAMA doesn't restrict necessary changes. Labs can make any changes as per their requirements, after analyzing tests, instrumentation, staff cost, needs and hours.
Partnerships and joint ventures can be strategic and profitable between labs.
Labs can improve their negotiations with hospitals and companies for their testing services.They can increase their services, like courier of STAT results, to increase their profit margin. Laboratory experts and professionals can add value to their labs using their clinical knowledge. They can use their knowledge and experience for expert advice and interpretation of the test. Laboratories must adopt certain ways to get through the new fee schedule and reimbursement plans. They need to ensure their survival in the market and must not lose important patients who might lose access to laboratory services.
Need help navigating through the current changes in the lab industry?
Consider partnering with Panacea Healthcare Services. Our unique approach is based on a 360°
comprehensive service model focused on providing not only claims management but additional
necessary service solutions to the healthcare community.
Contact us today at info@panaceahcs.com / 866-731-6777